Cardcaptor Sakura is such an icon from my childhood. It was the first anime and the first manga I watched, and it got me started into Japanese culture. I've always loved the cute costumes in the story (and wished I was some sort of Tomoyo!). With the new Clear Card act being released, the urge to cosplay her became very strong. I knew immediately which dress I would like to do: her big dress from the second film. It might not be her most iconic costume, but it made a huge impression on me when I was younger, so much that when I was ten we asked a local seamstress to make a version for me to wear to Carnaval.
(Unfortunately I don't have any photos, as 10 year old me was even more awkward than adult me.)
This is what that dress looks like: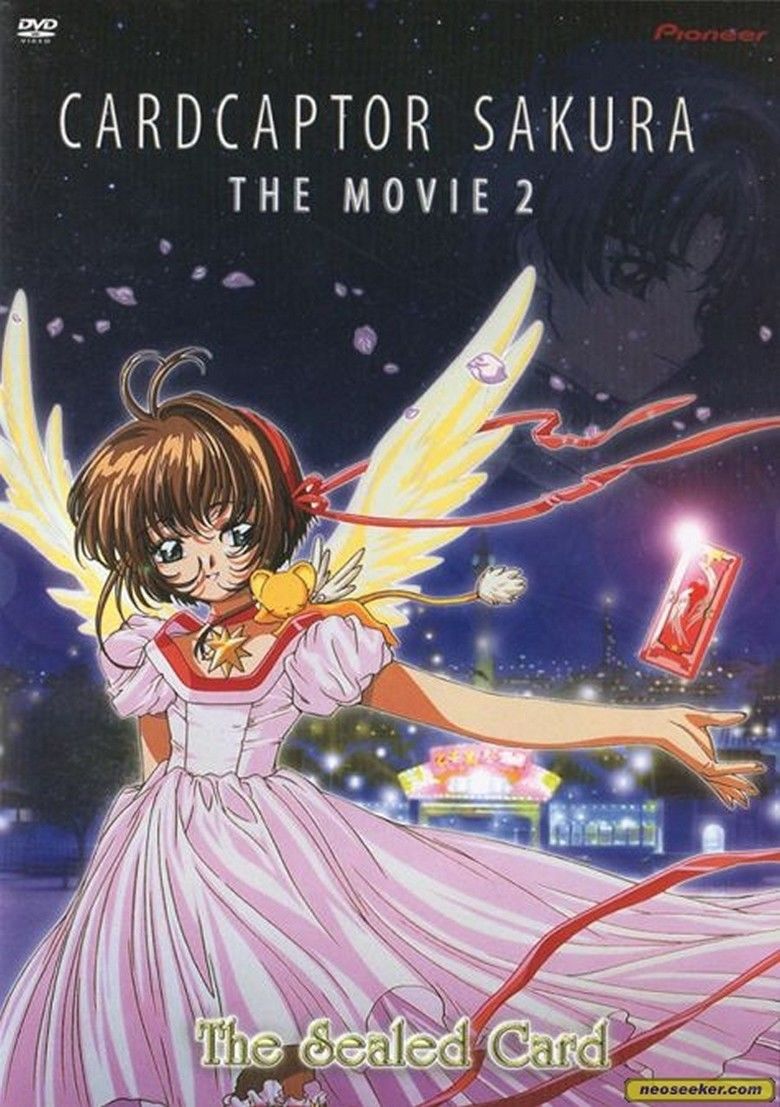 Before starting the dress, I decided to make the wand. It was my first prop build so I was a bit nervous. I read a couple of tutorials online to get some ideas. From the go, I knew my biggest trouble with it would be how to keep it smooth.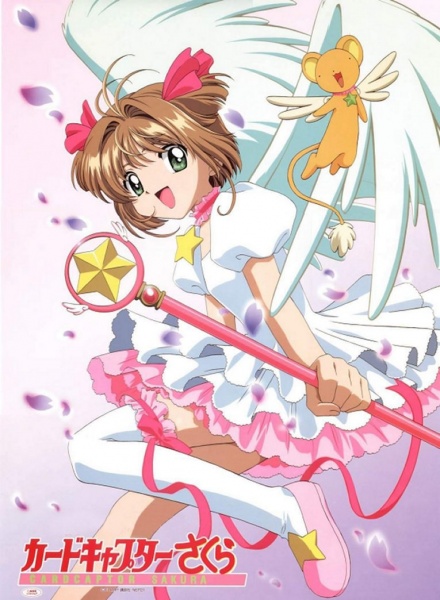 So here is a list of my materials:
Wooden rod (bought at B&Q for £1.49)
8" embroidery hoop (£2.70 from Hobbycraft)
A polystyrene star (from Minerva crafts for like £0.50)
Superlight air drying clay (from Hobbycraft, about four packs at £1 each)
Paint (pink, yellow, white, and gold)
Emory boards (I bought like a pack of 8 off Amazon for £5)
Craft foam (I used one A4 sheet, it was like 20p)
Mod Podge Gloss finish (£4.50 from Hobbycraft)
I used other things like paintbrushes and my glue gun as well.
I started off with my star. I printed out a basic star shape that I found on the internet as my base (though I could've just drawn this out as well).
I layered my polystyrene star over it and then started adding and shaping the clay to it. I added it mostly to the sides to buff out the shape of the star. I also added it over the centres, to make it more 3D. I knew ideally I would need a dremmel to make the clay smoother, but I wasn't ready to blow my budget and buy one. So in an attempt to make the edges smoother, I cut out a wedge from the print out star. From that, I cut all sides out of craft foam. Then I used hot glue to glue them together, shaping it and denting ridges into the star. Then I glued this over the clay, and added a bit more clay where there were any gaps.
Using the emory board, I filed down all the edges. It worked pretty well on clay, though the foam did not like it. Then I sealed everything with two layers of Mod Podge. Every time I went to Hobbycraft, they were out of white clay and since I was painting it, I didn't think  it would be an issue so I bought light blue clay. Because of this, I found that the paint worked better after a layer of white acrylic paint. So after sealing the star, I painted it white and then yellow. I did a few layers of the paint until I thought it looked okay. Then I sealed it again with two layers of Mod Podge.
And the star was done!
For the circle, I started out with an embroidery hoop as my base, then built up the clay around it. I sanded it down with the emory board and started working on the rod and the attachments. I built the basic shapes out of clay, then sanded them. For the top bit, I used several circles made of foam to add the circle detail that sandwiches the gem bit. I built up the circles with clay too, then hot glued everything together. I also used some resin to cast the gems needed. Then I painted the back of the resin gems with red nail polish, sealed them with top coat nail polish and added foil to the back of the gems (this helps reflect light). I hot glued it to the clay shapes. I added some details made of worbla around the circle gems. I had made little holes in the clay bits so that I could fit the nail bit of the embroidery hoop at the top and the rod at the bottom. I attached them with hot glue.
Now that it was all pretty much in one piece, I sanded some last details then sealed everything with Mod Podge. Then I painted everything with the white paint (I covered the gems in masking tape). I painted the rod and embroidery hoop pink, and the clay details in gold. Everything got another two layers of Mod Podge. Then I hot glued the star on.
I drew out the shape for the wings and cut them out of craft foam. Then I shaped clay over it, on both sides for a 3D effect. Then I sealed them, painted them and sealed again. They were hot glued to the main staff.
And it was done!
I didn't take many photos of this as I made it because I was filming the process. I thought it might be helpful to anyone trying to make a prop for the first time too, since it compiles a lot of interesting methods, like resin casting, sanding and shaping, painting and sealing. All in all, it was fun to make it and I hope it goes well in May!
EDIT: It has been May. It went good! This post is so late because it's taken me forever to sort out the video. The wand help up well through the convention, but I did have to re-glue the wings. Hopefully I will find a better way to anchor them in the future.